Dove of the Desert United Methodist Church
Thursday, June 20, 2019
INCREASING LOVE FOR GOD AND NEIGHBOR - GOING DEEPER - REACHING FARTHER - TRANSFORMING LIVES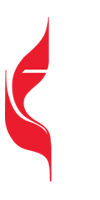 ~ Celebrating 30 Years ~

Welcome to Dove of the Desert UMC

Join us Sundays at 8 am, 9:30 am, or 11 am for worship

---

Dove of the Desert is located at 7201 W. Beardsley Rd. in Glendale - on the eastbound access road of the 101. We offer three terrific services each Sunday. Traditional services meet at 8:00 am and 11:00 am, and our Contemporary service meets at 9:30 am. We are a vibrant church with lots of things going on all of the time. We would love to have you visit us!