Dove of the Desert United Methodist Church
Friday, February 22, 2019
INCREASING LOVE FOR GOD AND NEIGHBOR - GOING DEEPER - REACHING FARTHER - TRANSFORMING LIVES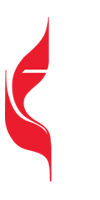 Welcome to Dove of the Desert UMC

~ Celebrating 30 Years ~

Join us Sundays at 8am, 9:30am, or 11am for worship

---

Dove of the Desert is located at 7201 W. Beardsley Rd. in Glendale - on the eastbound access road of the 101. We offer three terrific services each Sunday. Traditional services meet at 8:00 am and 11:00 am, and our Contemporary service meets at 9:30 am. We are a vibrant church with lots of things going on all of the time. We would love to have you visit us. All of us, including pastors Mike and Clare look forward to meeting you.