Dove of the Desert United Methodist Church
Saturday, February 13, 2016
- GOING DEEPER - REACHING FARTHER - TRANSFORMING LIVES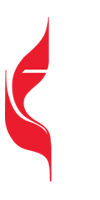 Welcome to Dove of the Desert!

Join us for our current worship series...

"When I was a child, I spoke like a child, I thought like a child, I reasoned like a child; when I became and adult, I put an end to childish ways. For now we see in a mirror, dimly, but then we will see face to face. Now I know only in part; then I will know fully, even as I have been fully known." 1 Corinthians 13: 11-12

This new series, based on the book Gifts of the Dark Wood by Eric Elmes, is about "seeing life through new eyes, recognizing that experiences of failure, emptiness, and uncertainty are as critical for finding our way through life as they are unavoidable." We will see how experiences of life through the "dark wood" are actually clues to our "calling" or "life path." How can the struggles of life be the seedbed of spiritual awakening to the fullness of life?

The Gift of Uncertainty - 2/14/16

When we allow ourselves to accept the journey within the Dark Woods, the Holy Spirit Guide tends to nudge us, awaken us, to a fuller life. But life is messy. Life is uncertain. Rather than a problem to be solved, what if we saw uncertainty, failure, emptiness, and loss as gifts? What if we saw how these uncomfortable times can actually help us let go of all we cannot know so that we can live more wholeheartedly? Let us begin the journey.