Dove of the Desert United Methodist Church
Sunday, June 26, 2016
- GOING DEEPER - REACHING FARTHER - TRANSFORMING LIVES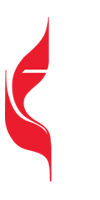 Welcome to Dove of the Desert!

Join us for worship!

Tending the New Creation Sermon Series

"And if anyone is in Christ, there is a new creation: everything old has passed away; see, everything has become new!" - 2 Corinthians 5: 17

What does it mean to be a "new creation?" We all yearn for renewal – but are we willing to pursue it? How is our own personal renewal connected to "new creation" in others, in our communities and in the world itself? "Tending" means to lean in the direction of something… to "attend" to something is to nurture it, grow it, build it, pay… "attention!" So this is what we will do on the journey toward the New Creation Christ intends for us!

Sharing the New Creation ~ 6/26/16

"Jesus called the Twelve to him and sent them out in pairs. He gave them authority and power to deal with the evil opposition... Then they were on the road. They preached with joyful urgency that life can be radically different; right and left they sent the demons packing; they brought wellness to the sick, anointing their bodies, healing their spirits." - Mark 6:1-13 The Message

As disciples of Jesus, we are called to believe that living a new way is possible, and also to share that good news with others. Not all of us are called or equipped to preach, heal or cast out demons in the biblical sense! But by our very attempts to live in peace and wholeness, we can live a life of example and witness to others. We don't have to wait until we are perfect to do this... certainly the disciples had questions and doubts until the very end of Jesus' ministry. But he sent them anyway and lives were changed.