Dove of the Desert United Methodist Church
Friday, October 15, 2021
INCREASING LOVE FOR GOD AND NEIGHBOR - GOING DEEPER - REACHING FARTHER - TRANSFORMING LIVES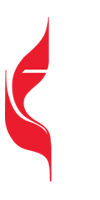 Worship

All of the worship services at Dove of the Desert include prayer, music, scripture readings, and a message from the pastor. Holy Communion is observed on the first Sunday of the month and is open to all believers. Many Sundays feature special music from some of our talented congregation.

Worship Services

8:00 a.m. Classic Sunday Worship Service

Classic service with music featuring the Dove Notes women's choir nine months a year.

9:30 a.m. Contemporary Sunday Worship Service

Contemporary service for all ages, featuring upbeat, modern music. This service is live streamed each week. Click here to view.

11:00 a.m. Classic Sunday Worship Service

Classic service featuring music from our Celebration Singers adult choir.

Sunday School

9:30 a.m. - Children - Age 3 through Grade 6 in Building F

9:30 a.m. - Youth - Grades 7 - 12 in Building E

Children's Choirs

Sunday Morning at 9:30 a.m. for K-Grade 6 and 10:15 a.m. for Ages 3-4

Nursery Childcare

Nursery Childcare is available by request for infants to 3 yrs at the 9:30 service each Sunday. Please contact the Dove office (623-572-7334) by noon each Friday if you would like Nursery Childcare for your child at the 9:30 service that week. The Cry Room (adjacent to the Nursery) is also open and available for your use at every service each Sunday morning. Click here for further information on Dove's Nursery Childcare.

Dress

Dress up or be comfortable – it's up to you!